Where It All Began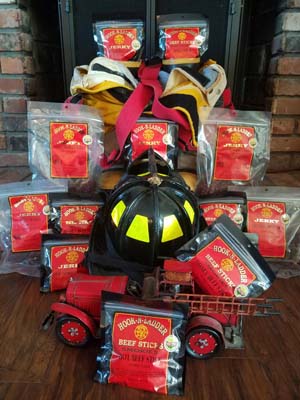 I was raised off Fleet avenue, in Cleveland Ohio's historic, Slavic Village neighborhood. My love of cooking was passed on to me from my mother, Maryann, and her love for Eastern European flavors. My teenage years landed in the 60's and 70's, during what some might call, the golden age of classic butcher shops. I remember I was able to travel just a few blocks in any direction and find a butcher or two, each putting their own unique spin on traditional smoked meats. It was either the perfect balance between sweet and spicy, the difference  in the grind of the meats, a hint of smoke flavor or the upholding of a specific moist consistency. One constant variable while indulging in my quest for the "perfect blend" was my love for smokies, also known as beef sticks in the Northeast region of Ohio.
I spent time in my 20's, running a restaurant with a long-time friend, learning the ins and outs of the food industry. When I started on my adventure of sharing my love of smoked meats and supplying you with the best Jerky and Smokies possible, I made it a point to take a little from each of those "life" experiences and old memories. One thing I knew for certain from the start was that I was going to use only the best possible USDA inspected beef raised right here in the USA. With familiar ingredients you may have in your own kitchen, I think I found our "special blend"…hope you'll agree.
Enjoy!
–  Mark Bauman
About me
Retired from the Cleveland Fire Department (CFD) with 33 years of service. Married to Diane with two grown children, Brian and Monica. In my spare time I'm a steady volunteer in the restoration of an old fire station, Cleveland's engine 28's house, into the Western Reserve Fire Museum and Education Center.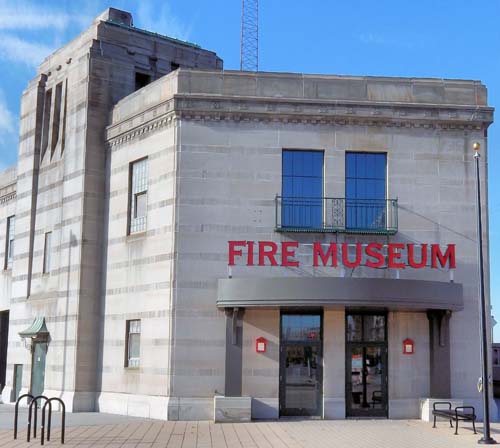 A portion of the proceeds from each Hook-N-Ladder Jerky product sold will be donated to the Museum.
About us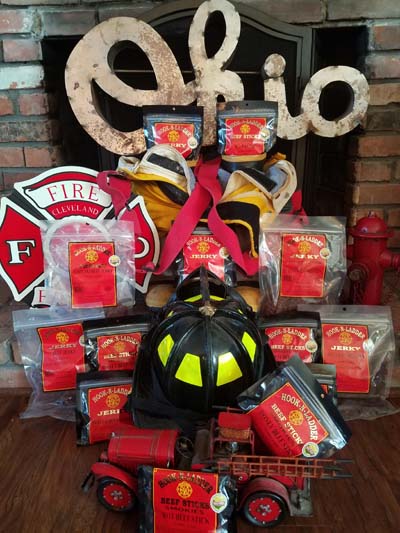 Hook-N-Ladder Jerky is a small family owned and operated business. Started in January 2018 by myself, Mark, with help from my wife of 33 years Diane, two grown children Brian and Monica, Monica's husband James and my and my granddaughters Madison & Isabella  – they're in
charge of most everything because Grandpa says they can have and do whatever they want.
Our product
We offer Hook-N-Ladder Jerky in four distinct flavors: Regular, which we simply call "beef jerky". Teriyaki, which is jerky with that familiar oriental flair. Tennessee BBQ, a jerky with a hint of that southern tang we all love. Lastly, Sweet & Hot, the jerky that's slightly sweet with just a little heat.
All Hook-N-Ladder Jerky is available in two sizes: 3.2 oz. and 8 oz. to accommodate your hunger cravings.
We also offer Hook-N-Ladder Jerky- Beef Sticks, Smokies, in three mouth watering flavors: A balanced combination of peppers gives our Hot smokies a little kick. Next is our Regular, the special blend of familiar spices. Finally, my all time favorite, Honey, a beef stick with a sweet taste that I'm sure you'll all love as much as I do.
Hook-N-Ladder Jerky- Beef Sticks are available in two sizes: 4 oz. and 8 oz. Either a quick snack for you or a larger size to share with friends.